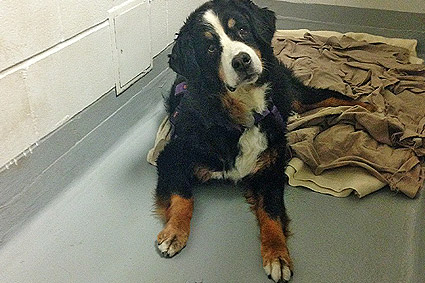 At the "Burnhamthorpe Bed and Breakfast", we strive to make your pet's stay as comfortable as possible. Play time is included as well as regular walks, feeding, medication administration, fresh bedding and lots of TLC!
It is recommended that you bring your pet's regular diet to avoid tummy upset due to a sudden diet change and you are welcome to bring your pet's favourite toys as well. We have an ample supply of cozy blankets and towels to make them comfortable during their stay. We would be happy to care for your pet for an extended stay or just for the day.
Patients are required to be up to date with their vaccinations prior to coming in for their stay, for their own protection and the protection of the other pets in the clinic. If your pet was vaccinated at another clinic, please have this information e-mailed to us at petdoctor@rogers.com or faxed to (905) 276-2534 prior to their stay. If your pet has a medical condition and cannot be vaccinated, please call to discuss this with us prior to their visit.