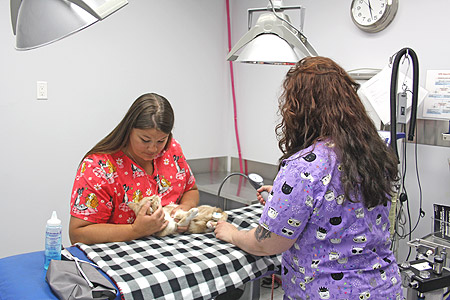 Blood pressure monitoring is used under anesthetic situations as well as for monitoring certain disease conditions.
Anesthesia
Non invasive methods using oscillometric and Doppler crystal technology are utilized and essential to proper anesthetic monitoring and ensure that all tissues are adequately perfused with nourishing oxygen and other nutrients and removing carbon dioxide and other waste products optimally. Most importantly, it ensures the safety of sensitive and important organs such as the brain, heart and kidneys. Blood pressure monitoring also allows us to adjust anesthetic levels as necessary, deliver fluids at the optimal proper rate.
Monitoring disease
Blood pressure changes occur in a variety of diseases including kidney disease, hyperthyroidism, heart disease and others. This information is important in order for us to reduce the rest of negative effects on other organs and to allows us to adjust medications type, doses and frequency where necessary.