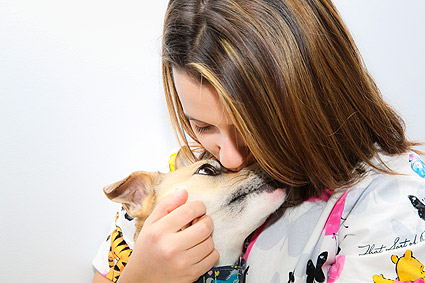 We understand that pet health care can be costly, especially as more innovative techniques for diagnosis and treatment become available for our pets. This is particularly true for pets that require emergency services, surgery or that are afflicted by chronic health conditions. Budgeting for these unexpected costs can be difficult but having a pet insurance plan in place can help. There are many pet insurance companies and policies available to suit the needs of you and your pet. The Ontario Veterinary Medical Association has produced a non-biased informational article to help provide answers to frequently asked questions and other general considerations.
Ontario Veterinary Medical Association infosheet on Pet Insurance (PDF)
For many clients, pet insurance provides them with the means to afford the best possible veterinary care for their pets along with financial peace of mind.
Links to some popular pet insurance companies:
trupanion
http://trupanion.com/canada
OVMA Pet Insurance
http://www.ovmapetinsurance.com/
1-844-PHI-OVMA
24PetWatch Insurance
https://www.petcareinsurance.com/TPA/index.asp?country=1&cuid=
Pettsecure
http://www.petsecure.com
PC Pet Insurance
http://www.pcinsurance.ca/english/pet-insurance/pet
OSPCA Pet Insurance
http://www.ospcainsurance.ca

Veterinary financing is also available via PetCard without delay and flexible and affordable monthly payments. Find out more at www.petcard.ca