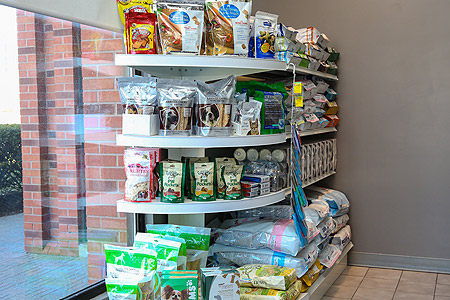 Now you can enjoy the benefits of home delivery of your pet's diets, medications, as well as a wide range of toys, treats and supplements! We trust you will enjoy spoiling your pets on-line and will appreciate the convenience of having your pet's products delivered right to your home, office or cottage. Shop on-line any time – 24 hours a day, 7 days a week!
Flexible delivery – home, office or cottage almost anywhere in Ontario!
In-Clinic Pick-up – simplified and quick! Products are in stock and already paid for on-line. We will even deliver your order to your if you call us from the parking lot!
Auto-Ship Available – scheduled delivery so you don't have to worry about running out!
Save time and order online!